How UptimeRobot grew from 0 to 600,000 users
December 5, 2018 in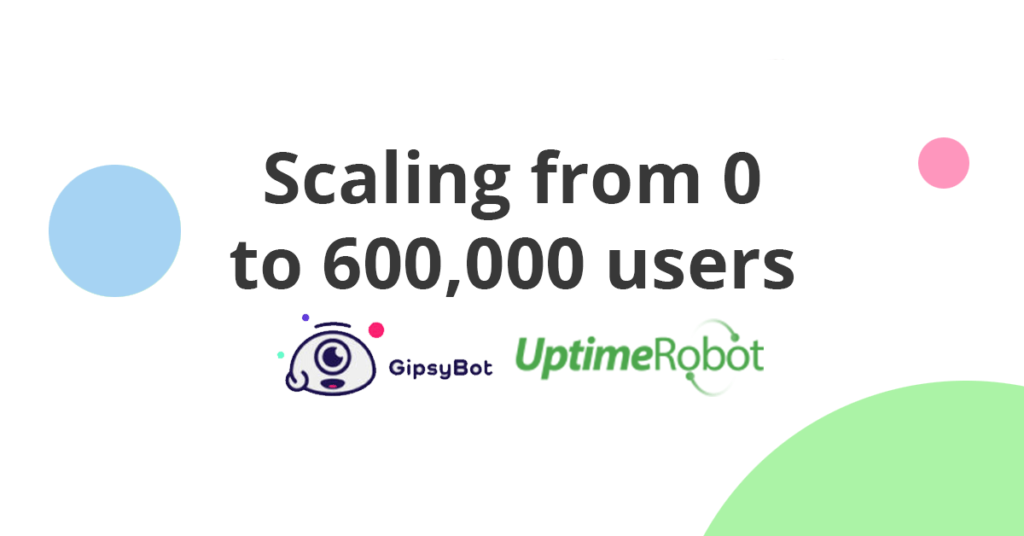 Meet Umut Muhaddisoğlu, the co-founder of UptimeRobot, the world's largest uptime monitoring service.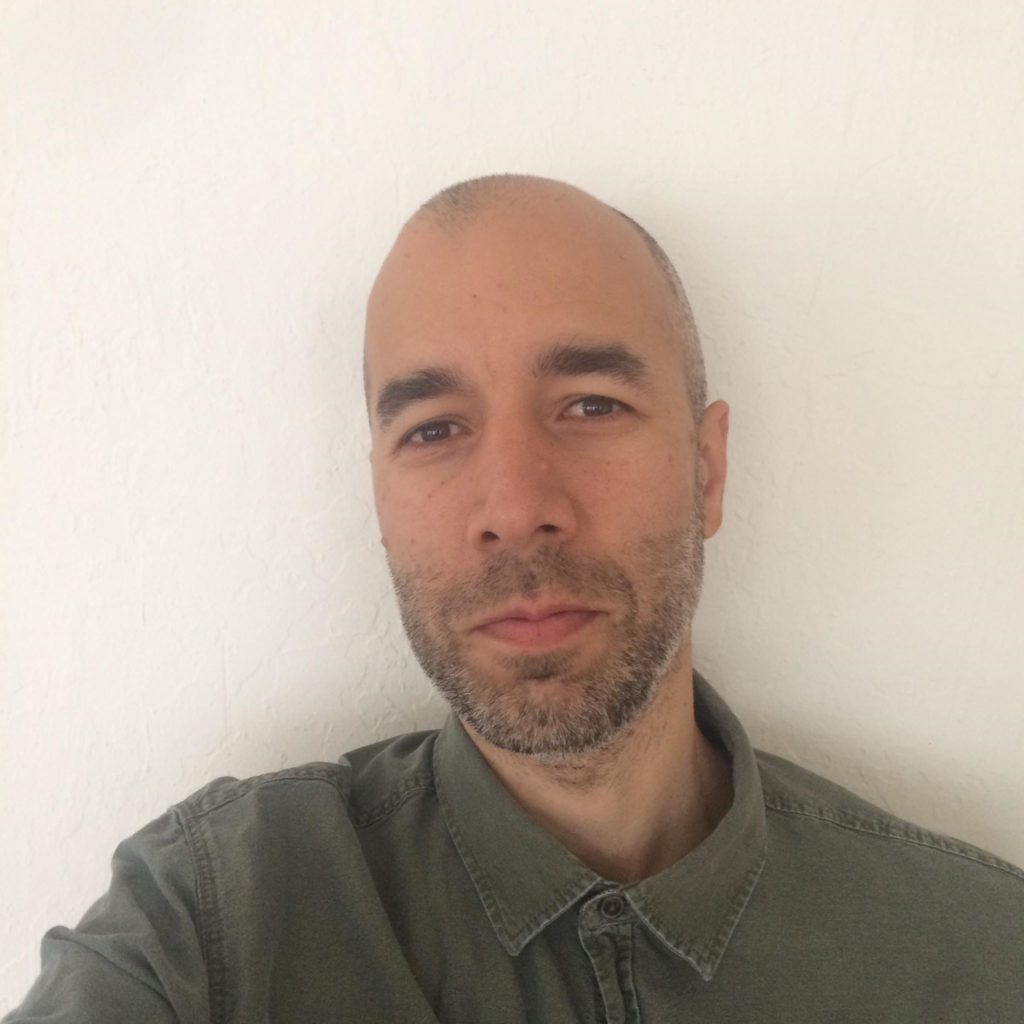 He founded and grew his company from a small side project to a service with more than 600,000 users over the course of 6 years.
It's an incredible story.
I sat down with Omer to get an inside look at some of the methods and techniques behind the rapid growth for the his company. 
How did he decide to build UptimeRobot?
What's the founding story? How did this service start?
What does a typical day in Omer's life look like?
What are the key lifestyle habits that keep him productive every day?
So let's dive right in…
What is your "elevator pitch" – what problem does UptimeRobot solve?

UptimeRobot is a very easy-to-use uptime monitoring service for getting notified when your websites or servers are down.
It focuses on simplicity, has no learning curve and anyone can start monitoring their web assets within minutes. Additionally, it comes with a huge free plan.
How did the company start?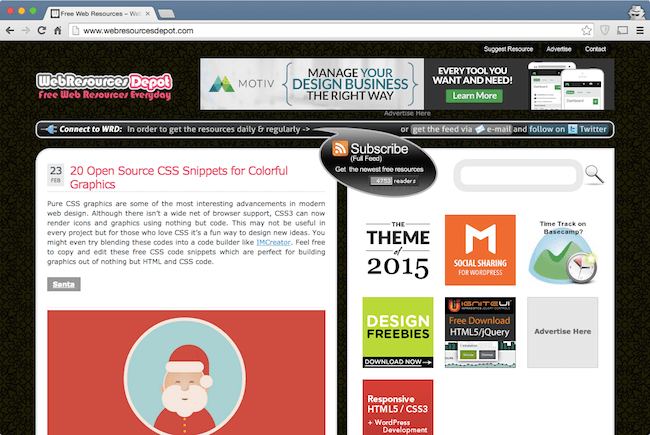 Back in 2009, I was a customer of multiple hosting companies, I had my own hosting company, managed lots of sites-servers and uptime was always a part of my job.
Most of the uptime monitoring services were built with system administrators in mind and almost all of them were too complicated and high-priced.
I needed something simple (yet stable) that would alert me when a website does not work or an e-mail server stops responding.
At the same time, I'd really been itching to build a large-scale web app that handles lots of transactions which would teach me many new things.
Uptime Robot successfully did that perfectly with millions of checks/day and lots of logs to deal with :).
I went ahead and built a prototype and a major part of the prototype was a simple monitoring tool to make sure websites meant to be backed up are running.
Yet, after the launch, the service demanded more and more everyday that I couldn't write an additional single line of code to the backup project :).
It was totally free for the first 5 years and we introduced a Pro Plan in 2015 by keeping (and improving) the Free Plan.
How many days a week do you usually work? How many hours? How come?
I'm working full-time during week-days, from 8:30 to 6:00. Having 2 kids, I have no option to select more flexible working hours.
On the other hand, rather than hours, it is mostly a question of "have I done enough for the project today" as, in my opinion, remote teams need to have a better sense of responsibility to the project so that it can all work.
I try not to work in weekends other than emergencies (which can change all :)).
Is your team local or remote? Why?
Most of us were living in the same city and all of us now lives in a different country.
Yet, we were always always remote.
Personally I think that remote teams are much more productive.
The ability to choose the work environment and hours is a huge win for all of us.
We can all focus better on the project while spending much less time on commute or the daily non-productive routines.
What does your schedule look like on a typical workday?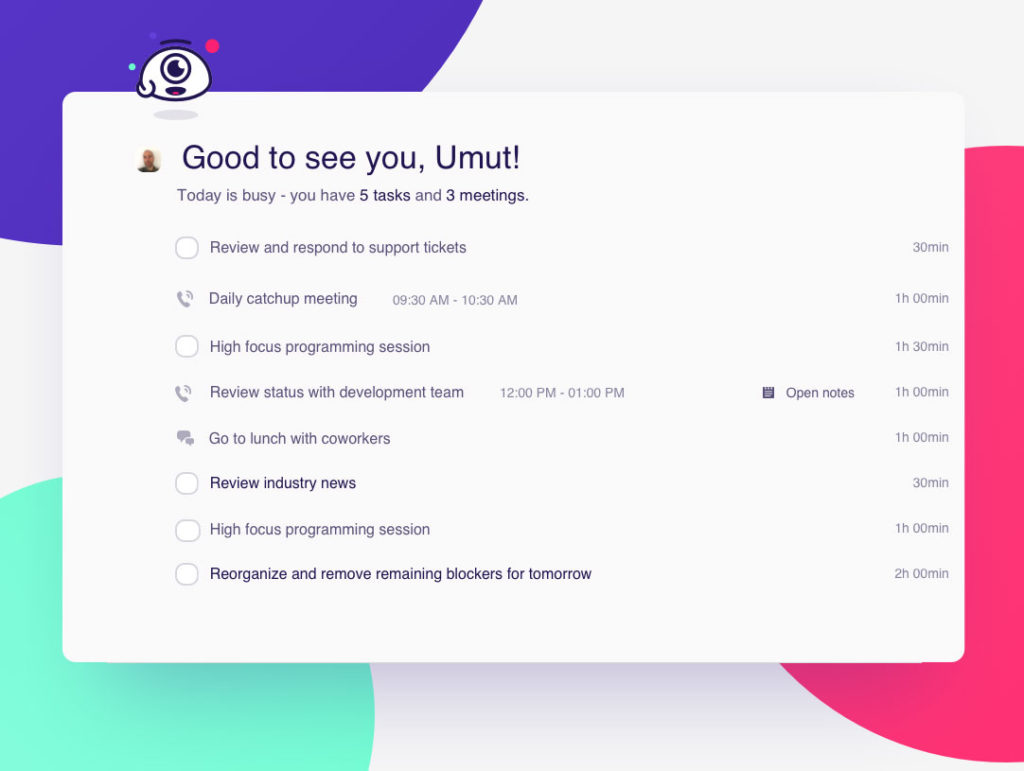 What tools do you use to manage company projects and initiatives?
We use Hive for team communication and task management. Pretty much everything is handled inside the app, including calls.
Even without Hive, everyone knows the progress of each other regarding a specific task. Yet, lately, we are discussing how to come up with better estimates (which is one of the eternal questions of any development project).
How often do you have meetings? What are they and how long do they last?
We try to avoid meetings if possible.
Only if the task to be worked on is very complex.
I believe that this is the outcome of being a small team where each member knows each other's capabilities. Also, we try to create the tasks as clear as possible with detailed explanations, screenshots, etc. so that there are no unclear parts left.
I think this is also a reflex when working with different timezones, you simply want to know that the teammate who gets the task doesn't need you (as you may be offline).
What are your best performing "life hacks"? caffeine intake, meditation, l-theanine, exercise, journaling, etc?
At the end of the day, I'm good at focusing what I do which improves my productivity a lot and "liking what I do" is the main hack behind it.
A good breakfast and a nice location (home, cafe, co-working space) helps me a lot.
How do you see the future of AI affecting your startup?
AI will have a huge impact in monitoring. It'll definitely help better estimating future downtimes and the possible reasons behind them, taking automated actions before things happen and possibly much more.
What's your favorite book or podcast? Why is it your favorite?
I usually read non-business oriented books and a fan of Mystery & Crime and fantasy categories.
Yet, I recently read The Automatic Customer by John Warrillow, a book which focuses on SaaS businesses and loved it. It makes you think a lot about the opportunities around any business.
What's your the thing that you do best, and how did it come in handy while building your company?
I like the challenge of thinking about a practical way of solving problems. Uptime monitoring comes with lots of challenges like scalability, stability and usability.
How do you measure success every day?
There are multiple metrics that each SaaS need to keep an eye on. That is one part of it. And, from a business perspective, it answers the most.
The other part is answering many questions like:
Am I learning new stuff?
Am I excited about what I do?
Am I satisfied with my productivity?
Is this a good work environment for all of us?
Are we working on reaching our potential as a team?
For us, it is simply a mix of all of these.