A typical day in the life of Alina Vandenberghe – KosmoTime co-founder
March 13, 2019 in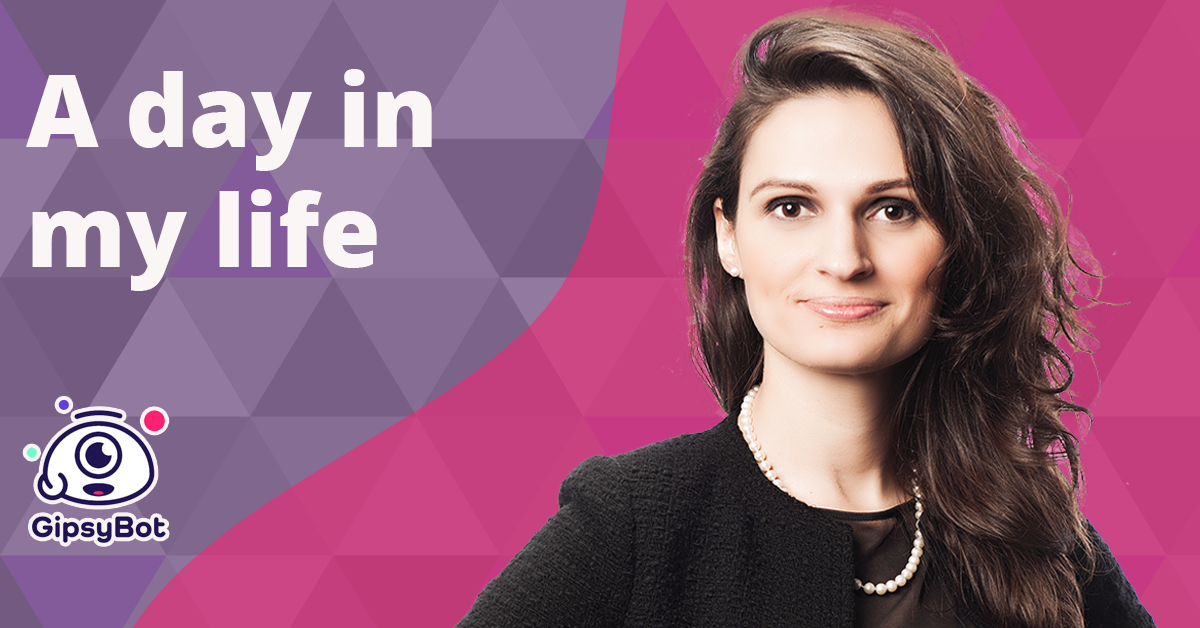 I can't run a productivity company and not be on the top of my game, right?
Well, it's not by accident that I got into this space. I have been naturally obsessed by efficiency ever since I was a kid. Multitasking came early for me – I was working to pay for my education ever since I was 12
A few years later [sic] I'm the co-founder of two Saas companies and the mom to a 1 month old baby boy. I have to plan my days VERY carefully to make sure I'm most productive
A few things that make my days "longer":
I only eat one meal a day so that saves me a LOT of time ( about 60 hours a month, which equates in an additional working week). It also increases my mental sharpness 
Despite a tight schedule I am happy I manage to sneak book time during my walks using Audible  ( I manage to read about 50 books year this way).  Books on improving effectiveness are my favorites
I make sure I get an average of 30 minutes of cardio a day. The days I don't my mind is less effective. This tip i learned from a book called Spark. See my favorite books here
I meditate. The days I don't my mind gets into overdrive & everything takes longer to complete
Some things are in KosmoTime, some are not . For instance don't create a task for my night meditation but I know I have to do it if I want to get restful sleep. And it happens during my work day that I may FaceTime my baby to recharge my oxytocin but that doesn't get a checkbox either 🙂
Here's a sample of my days tasks in KosmoTime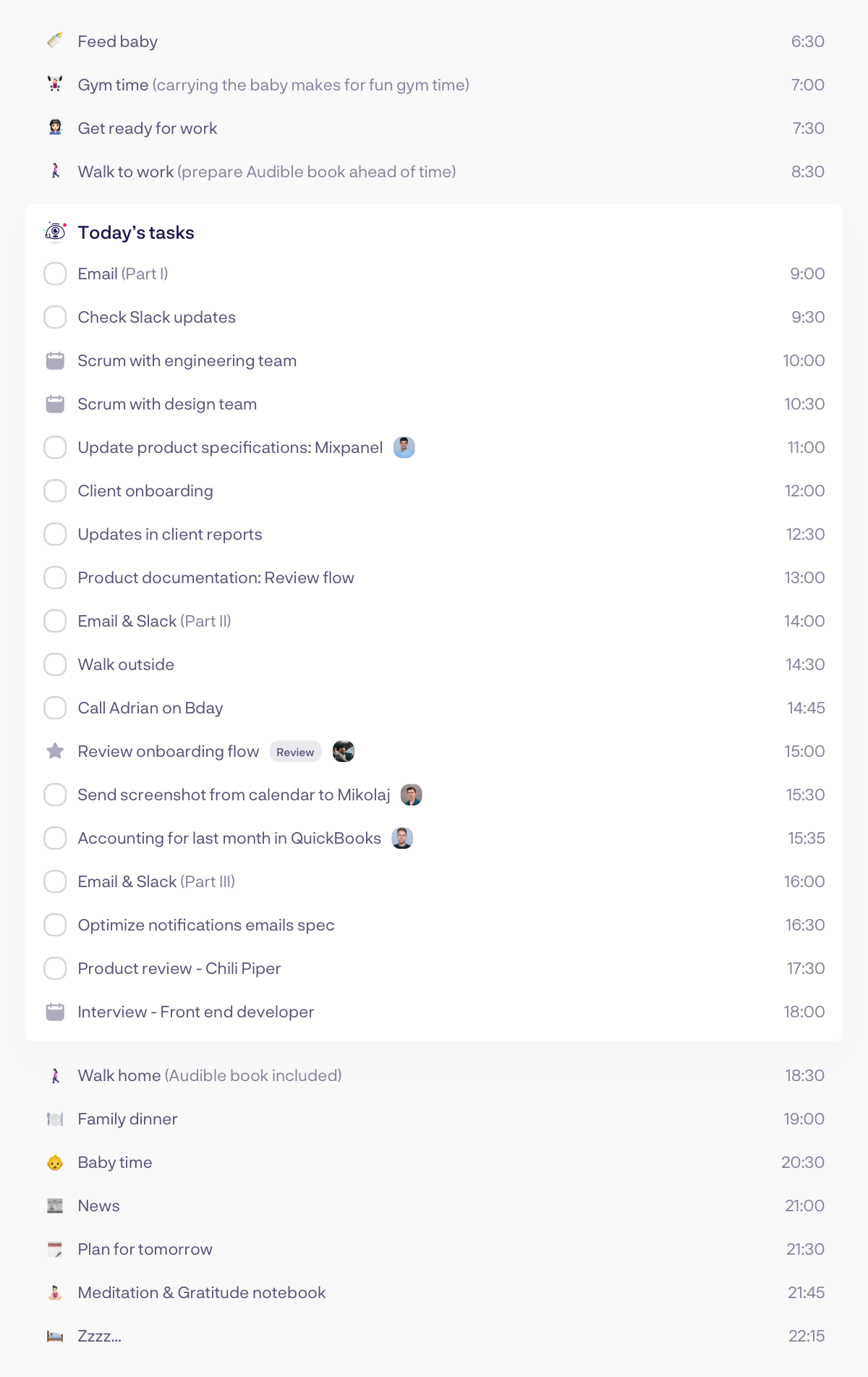 Hope this has been helpful – let me know if you have any productivity tips I should know about, I always like to test things!