How a wellness CEO stays productive… By not working
January 2, 2019 in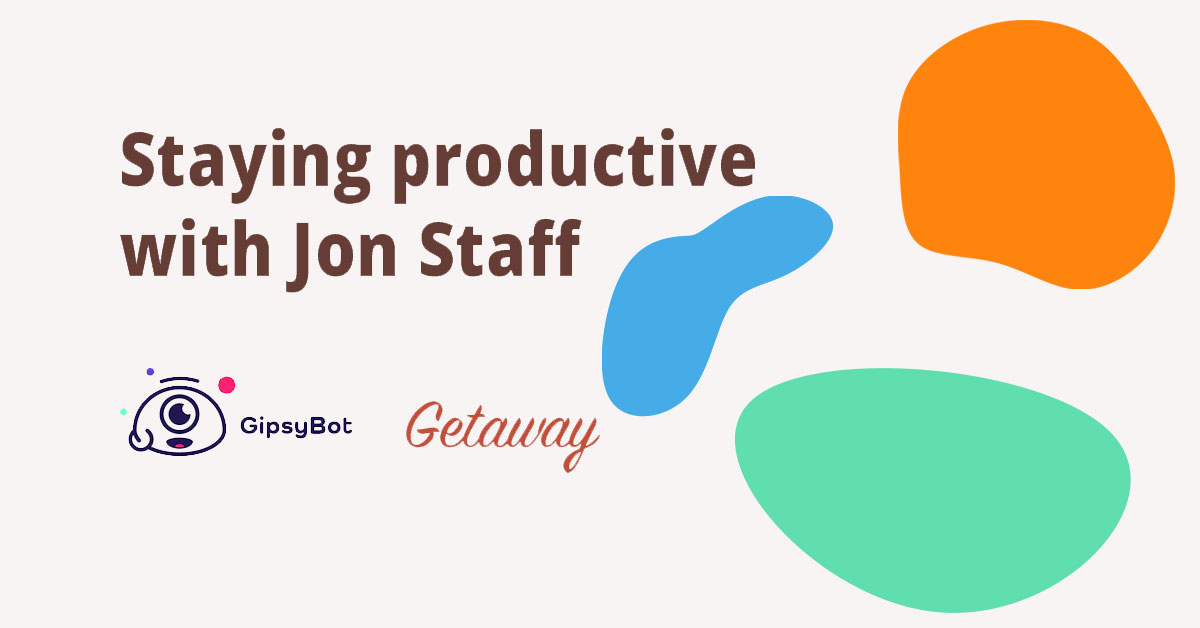 We first met the Getaway team at WorkAwesome NYC – a conference dedicated to optimizing life and productivity for busy people.
If you haven't heard of Geaway, read on:
Getaway is cabin rental service that allows you to book a tiny cabin (Called "Outposts") out in nature. They provide essentials – drinks, cookware, condiments and encourage you to disconnect from your phone, and "get away" during your experience.
Now that we have the lowdown, lets jump right into the interview with Getaway's CEO – Jon Staff.
Tells us a bit about your entrepreneur journey. Why did you start Getaway?
I was born in a small town of 50 people, but have found myself living in cities for the last decade, and still craving what my small town gave me.
After college, I worked at start-ups before earning my MBA, when I linked up with Getaway Co-Founder Pete Davis. Pete shared my fondness for nature, and together we came up with the early ideas for Getaway. We started building the company in 2015, quite literally (my father and I built our very first cabin), and over the past three years, have grown the business to three Outposts, with two more announced, and more to come. We see Getaway as providing a necessary counterbalance to city-dwellers, an escape that gives them the gift of time to reset and recharge.

What is your "elevator pitch" for Getaway – what problem do you solve for whom, and why is it better than the competition?

We provide tiny cabins nestled in nature for your escape to the outdoors. Getaway seeks to provide balance that's often missing in our modern lives; the balance between city and nature, tech and disconnection, and work and leisure.
How many days a week do you work? How many hours? How come?
I work five days a week, usually around 40 to 50 hours. At Getaway we try to make a clear distinction between work and leisure time, and ensure that they don't bleed into each other.
Is your team local or remote?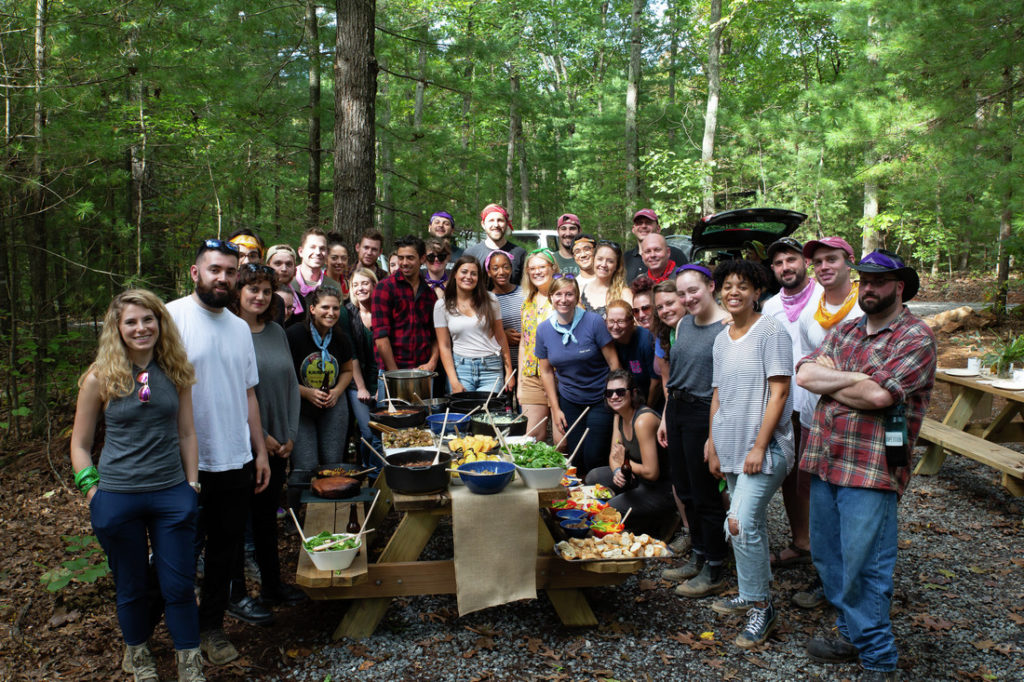 Our team is both local and remote, with our headquarters in Brooklyn and our field teams at every Outpost.
What does your schedule look like on a typical workday? (Please break this down in as much detail as possible – preferably in 15-30 minute increments)
My day generally starts between 8 and 9am with a cup of coffee and a bowl of cereal. I leave my Brooklyn apartment and head into work around 9. As a general rule, I avoid emails and Slack until it's actually time to start the work day.
When I get into the office, I identify priorities straight away. Everyone at the company checks in via our #GoodMorningGetaway slack channel, where we greet each other and say what we're working on that day.
I have meetings most days, but I try to set aside time for focused work. Every non-work related text or message you receive during focused time can take about 27 minutes for your brain to get back on track. For that reason, I block off time in my calendar for no phones, no interruptions, just work.
Aside from focused work, my day is spent in meetings with our executive team, strategy sessions, and occasionally as I have time for it, sitting in on departmental meetings that as we've grown, I am not always privy to. We have a pretty transparent company. For instance, all guest feedback is circulated to and reviewed by the entire Getaway team.
Most work days and weeks go on like this. We do take off the first Friday of every month, because we want everyone to have at least one three-day weekend per month. For a regular day, just before I head home for the evening, I turn on DNDEmail to help in my own personal goal of balance.
What tools do you use to manage company projects and initiatives?
We use a variety of tools to manage company projects and initiatives, depending on department. For company-wide projects, we rely on the Google Suite as well as Asana.
How do you keep track of progress for these projects and initiatives?
Every department has a list of projects and updates status at least once a week. We rely on managers in their 1-on-1s to review the granular details, and in departmental meetings to go over areas where there may be more crossover. We also have a weekly Lodge Gathering for our entire team, where we go over progress on company-wide projects.
How often do you have meetings? What are they and how long do they last?
This varies greatly for our company. Many people might have only a few meetings a week, where I could have whole days in various meetings. I generally try to block off several hours every day to focus on deep work, which is a practice that's company-wide at Getaway. While we encourage collaboration, we also are critical of our meetings, and we reassess all standing meetings at the end of the quarter to see if they are still useful.
Do you use dedicated tools to delegate tasks? If not, how do you currently assign tasks to people?
Yes, we use the project management tools mentioned above to delegate tasks across the company and within teams.
What are your best performing "life hacks" that you attribute to your success? caffeine intake, meditation, l-theanine, exercise, journaling, etc?
We try to maintain balance at Getaway, and while in our ideal world that's an escape to nature to break up the stresses of city life, there are also everyday practices that are more accessible to implement. For me, that means differentiating between collaborative work and deep production time, setting a start and end time to my work days and sticking to it (no emails before 9AM and after 8PM), and keeping my cell phone far away from my bed.
How do you see the future of AI affecting your role?
This is an interesting question to answer because we are a business focused on the analog, and reviving the balance of disconnecting from technology. At the same time, there's no doubt that AI will help us better meet the growing needs of our guests going forward, and allow us to uncover more audiences that our product will resonate with.
How do people get affected if they don't take breaks? Do you think an AI productivity assistant may soon advise people at work to actually get away?
It's scientifically proven that breaks (and especially walks outside) improve our ability to concentrate. There are countless studies that show that multitasking is not that effective, and by pushing ourselves to work longer hours and take on more tasks at a given time, we're actually becoming less productive in our work. In the book Getaway co-founder Pete Davis' and I wrote, How to Get Away, we talk about overcoming the irony of using an app to tell you about your technology addiction, but that's already a way of increasing our awareness.
Do you have a favorite book or podcast? What do you like and why is it your favorite?
I am currently into The Daily by the New York TImes — despite the joy I get from disconnecting, I am a bit of a news junkie. The Daily goes in depth on one news story of the day, so I feel like I actually learn something as opposed to mindless scrolling.
What's your superpower and how did it come in handy while building your company?
I don't know that it's necessarily a super power, but I think I'm a good listener. As a company, that's a critical part of our success. Every member of the team looks at guest feedback every day from all of our Outposts, and we use all of the responses – both positive and negative – to help us improve in our work.
How do you measure success every day?
We measure success based on feedback from our guests. When we're making our guests happy and they are getting the most out of Getaway, we're doing our jobs well.