This week's BIG news: KosmoTime becomes the Calendar app that keeps you on Task.
May 12, 2021 in
When we did our first official launch back in August 2020, we described KosmoTime as a 'To Do List with Super Powers', and we were absolutely overwhelmed by all the support, excitement, and positive feedback coming from product hunters and users.

The Kosmotime story actually started a year before that, under a different name and a much smaller team. It is so great and encouraging for us to look at all the work that we have accomplished, and all the learnings that we have gained in the past few months.

Thanks to our active community and loyal users, we have been able to identify the areas of improvement and make our product smarter, better and stronger. And today, here we are!

From To-Do List to Calendar app

Today is a BIG day, and we are super thrilled to share the exciting news with our community!

After weeks of brainstorming, development and testing, we have released a new version of KosmoTime: a Calendar app integrated with an advanced to-do list, plus a few special tools for extra focus.

We are lucky to have a solid group of active users open to share their feedback and ideas with us. We have listened to them and taken on board all the positive and constructive comments.

As a result, we are excited to announce three major updates that our users will be able to enjoy right away:

? A sleek and intuitive navigation: the KosmoTime app now opens in Calendar view where tasks and events are centralised into one place.

? With clear and independent focus tools: at any time, user can block distractions and activate the Mute Mode for extra focus.

? And we have improved the look and feel of our website which reflects those updates and marks our new positioning.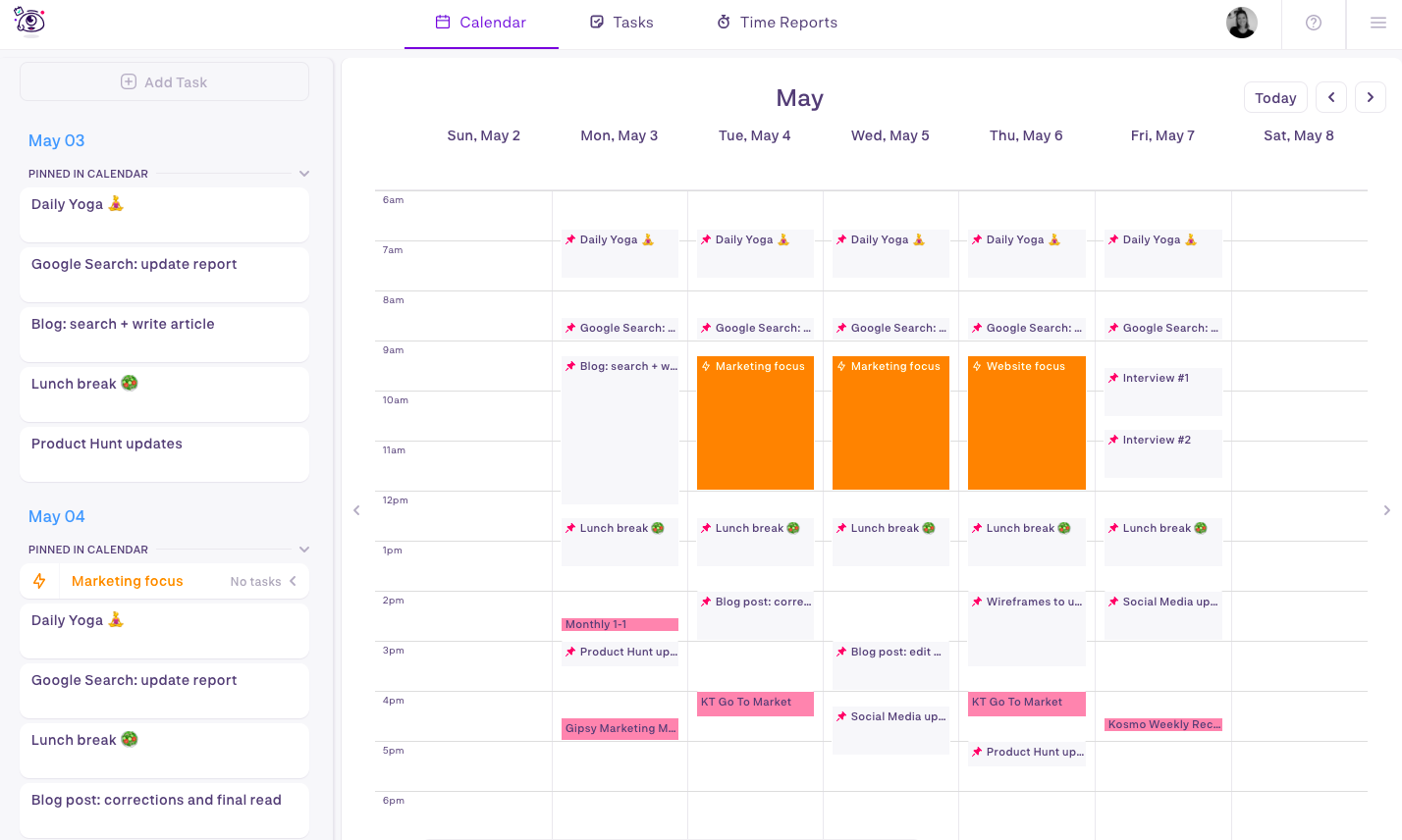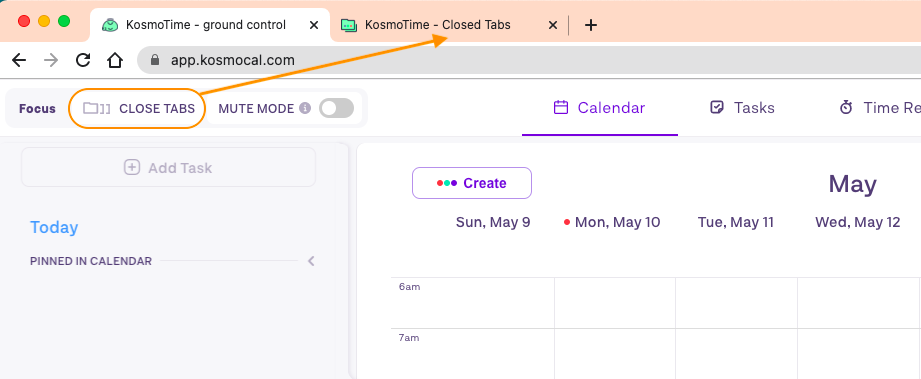 Inspired by the time blocking technique

This might be not completely new to you as we have previously talked about this on the blog: we strongly believe in the power of the time blocking strategy to reach the highest level of productivity. This technique is not new either – it is a method that has been recommended, tested and approved by highly productive people and productivity enthusiasts such as Elon Musk, Cal Newport, and Nir Eyal.

Therefore, it became obvious for us to slowly evolve towards a Calendar product and make the transition from to-do list to calendar view as the primary approach. If that's not already the case, you're going to become a pro time-blocker, and by extension a master of productivity!

We definitely do keep the to-do list part (which you'll find under 'Tasks'). From a behaviour point of view, we know that a lot of us like listing out first all the tasks to accomplish during the day/week, before dragging & dropping them into the calendar. That allows us to manage priorities and time allocations.

Having the Calendar as the primary view makes things very clear and intuitive:
– I know in one glance when my next meeting starts
– I know which task I am going to focus on and I avoid the context switching trap
– I have a better sense of when it is best to take a break before getting ready for the next task or event.

Are you interested in finding out more about the time blocking solution, our reasoning behind it, and how the KosmoTime app will get you highly more productive? If so, we've got more materials for you to read:

– How to get the most of your days: the Time Blocking strategy
– How a solid daily routine gives your productivity a real boost
– The end-goal: staying productive long-term
– How to nail your productivity while working from home

How do you find it?

Together, we have reached a big milestone this week, and it's always with our users in mind that we want to keep improving our product.

Whether you are new to KosmoTime or a regular user, we would love to get your feedback. Tell us what you think about everything: interface, animations, features, bugs, and also future tools you'd like to see. Either join our Slack workspace or contact directly Martin, our CTO, at [martin@kosmotime.com].