Todoist Alternatives: Todoist vs. KosmoTime
October 8, 2020 in
In this article, I'm going to present two powerful to do list apps — Todoist and KosmoTime. I'll share the advantages of each, and propose KosmoTime as a Todoist alternative.
Todoist Alternatives – An Overview
Todoist is a popular to do list app. With ten years on the market and a reported five million users, Todoist provides a straightforward way for users to list their tasks.
But what about Todoist alternatives?
The market doesn't disappoint.
G2, a peer-to-peer software review site has at least 230 task management software options.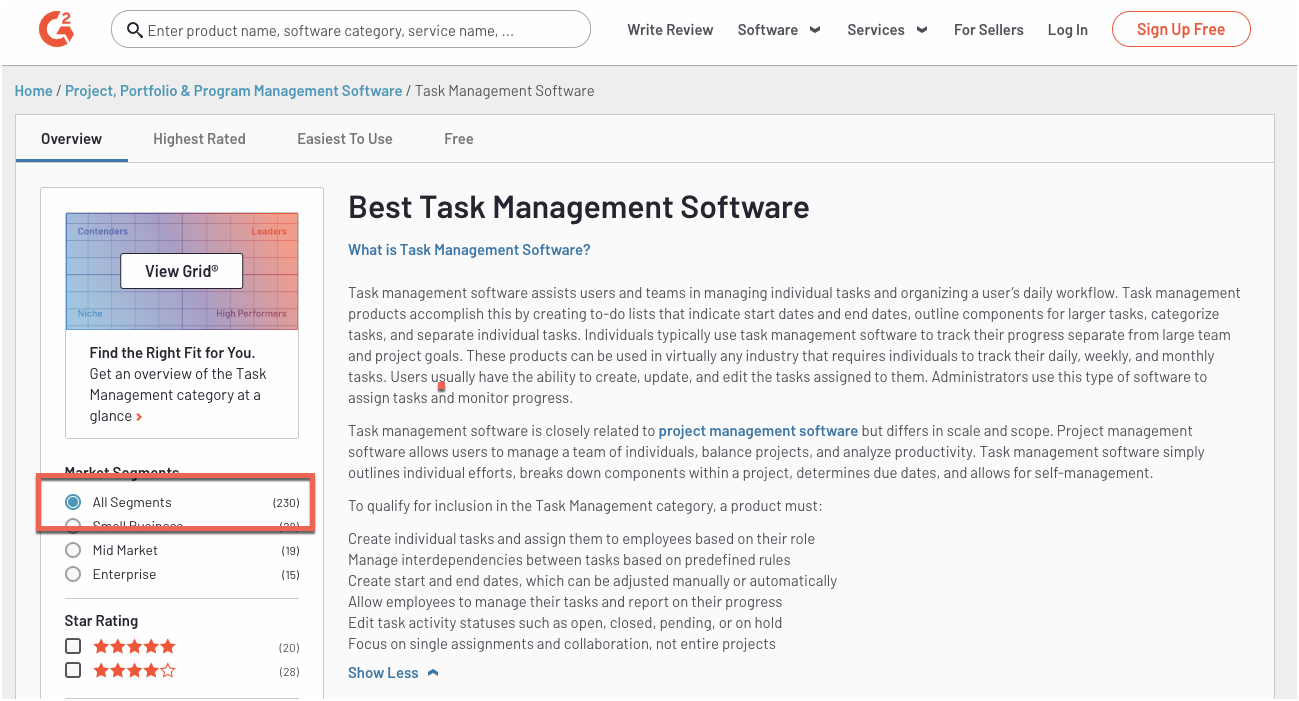 Capterra displays 343.
Alongside of Todoist alternatives such as Monday.com, Trello, Asana, and Microsoft ToDo, KosmoTime has emerged as a powerful contender, promising a suite of powerful features that are not available on any of the other platforms.
In this article, we'll discuss some of the features that are lacking in Todoist, and propose KosmoTime as the most viable Todoist alternative.
What is Todoist?
Bias aside, here's Todoist in their own words, description courtesy of G2:
Todoist is a simple yet powerful to-do list app that can help anyone get organized and achieve peace-of-mind, no matter where they are or what device they use. From planning large scale projects to simply remembering to pay the rent, Todoist helps get things out of your head and into your to-do list.
In the interest of full disclosure, I was an avid and paying user of Todoist for three years.
Todoist fulfilled its purported purpose of helping me to get things out of my head and into my list.
I used Todoist to keep a running tally of all the things that I had to do — which ended up being a lot.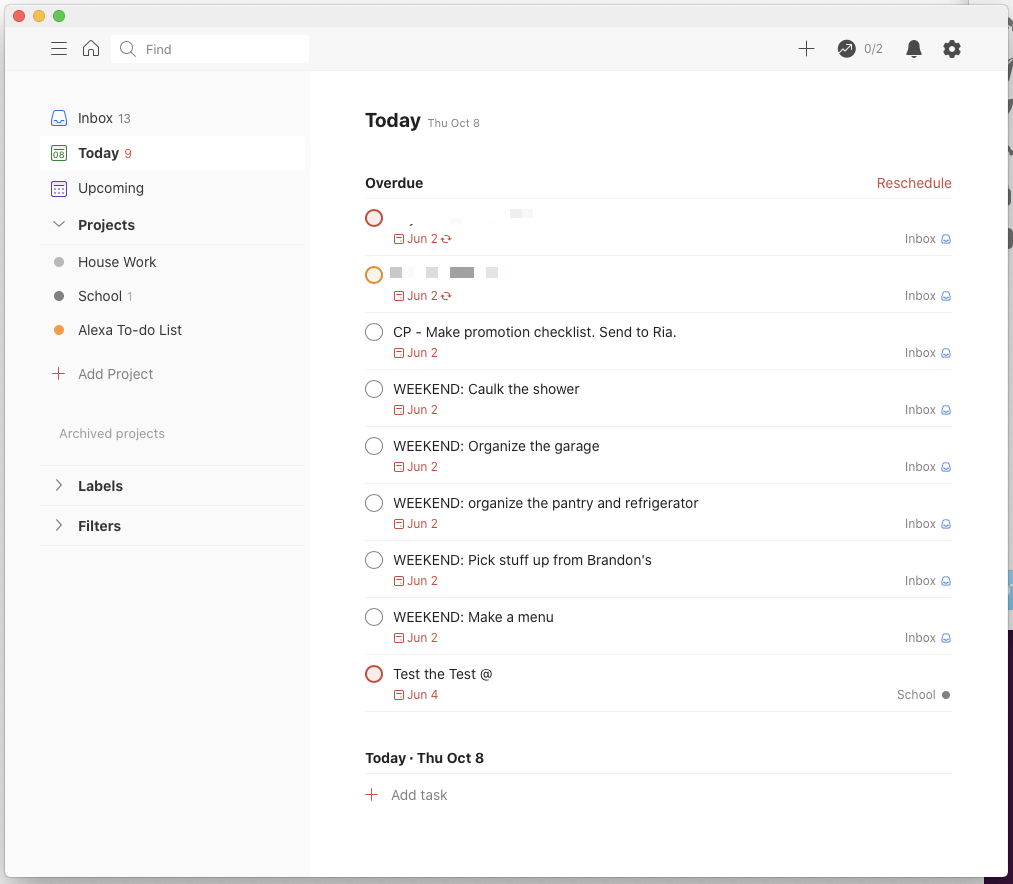 One of the reasons I became a paying member, in fact, was because I quickly exhausted the number of tasks that I could add without upgrading.
That being said, I abandoned Todoist in favor of a Todoist alternative, which, no surprise here, turned out to be KosmoTime.
What is KosmoTime?
KosmoTime's motto, "The To Do List with Super Powers," describes, with a bit of humor, the essence of what makes KosmoTime so powerful.
KosmoTime is focused on helping you get things done as opposed to just throwing things in a list.
That, in a nutshell, is what makes KosmoTime one of the most dangerously hot products on the market.
Here's the explainer video which gives you a quick overview:
I showed you a screenshot of my erstwhile usage of Todoist. Here's a look at today's agenda, now as a KosmoTime user: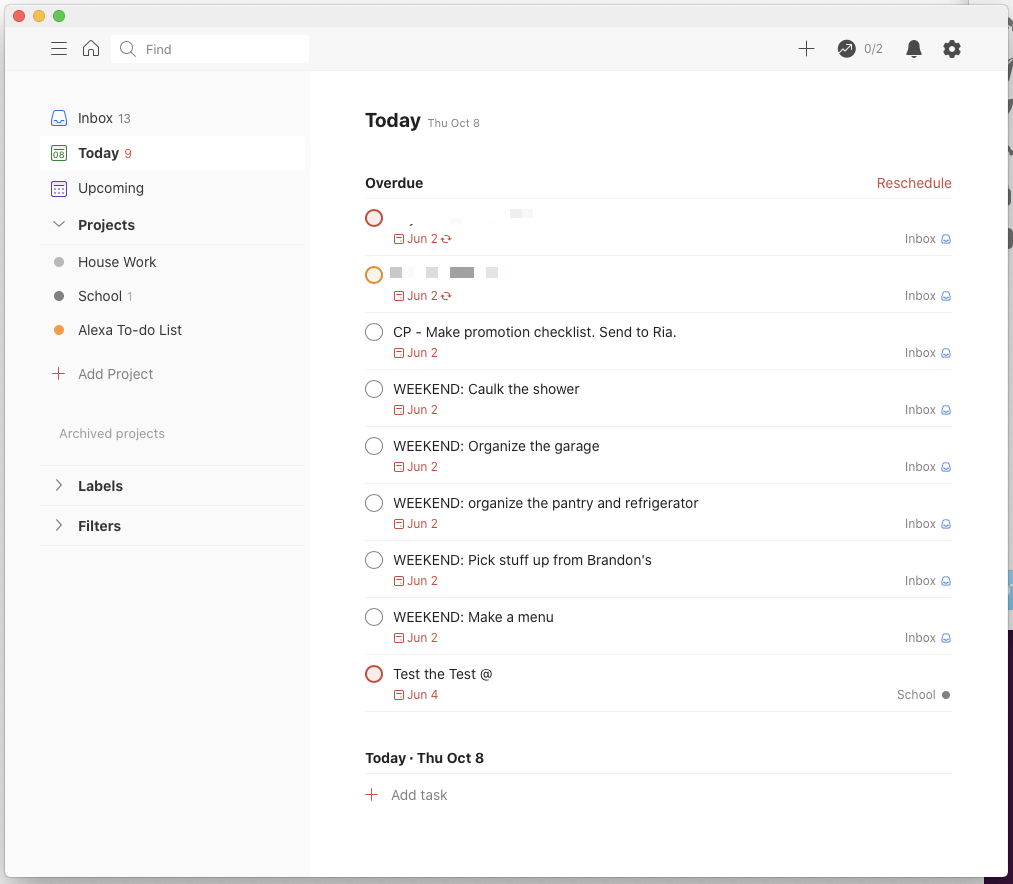 I'll dive into some of those science-backed features that position KosmoTime as the most formidable Todoist alternatives (trust me, you want to stick around for that), but first, let's trace out a few of Todoist standout features.
In the interest of full disclosure, I started out as a KosmoTime user and became so enamored of the app that I all but begged to get involved in marketing and development of the app. Today, I'm one of KosmoTime's co-founders and CMO.
So, back to Todoist, and why we need to talk about Todoist alternatives.
Todoist Features
Why have millions of users flocked to Todoist as their to do list of choice?
Here are some of Todoist's features, again, drawn from third-party reviews:
The creation and assignment of tasks – Create and assign tasks for individual users with details and due dates. Set deadlines and milestones for tasks, manually or automatically (based on project templates)
Mass updates of tasks – Allows users to update multiple tasks at the same time, across multiple projects.
Adding due dates to tasks
Dragging and dropping to do tasks within the list in order of priority or preferred sequence – Users can move tasks and change dependencies using drag and drop.
Adding prioritization levels to tasks – Set priority levels on tasks so individuals can organize their work.
Creating recurring tasks – Define recurring tasks that can be scheduled automatically at predefined intervals.
Creating task dependencies – Define dependencies between tasks and the rules to manage them.
Todoist's Ideal User
ToDoIst is on a mission to help anyone who has any type of list of task, which, as it turns out, is just about anyone.
Here's an example from Todoist's website:
Based on that list, we're probably looking at the list of someone who does a lot of tasks at homes, takes care of kids, does some gardening, and is friends with the O'Briens.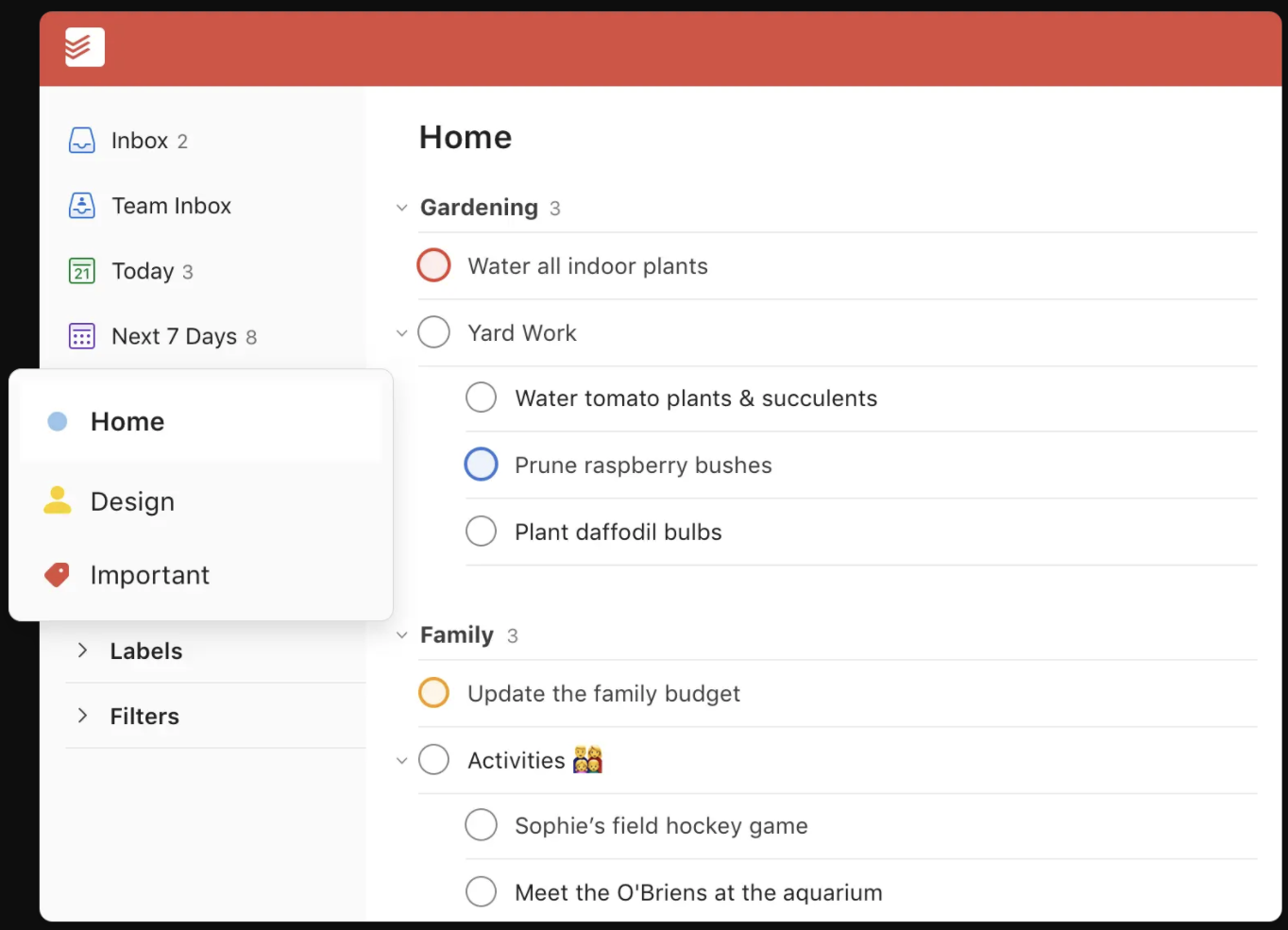 Could be a stay-at-home dad or a busy mom. Who knows.
Other use cases seem to include individual contributors within teams, workers in the technology sector, and a huge swath of just about anyone in the general population.
KosmoTime Features
So, let's get down to the rub of Todoist vs. KosmoTime.
Why is KosmoTime an alternative to Todoist?
The following features of KosmoTime are lacking in
Todoist is a list maker. A nifty one, sure, but at the end of the day, you've got a list of stuff you have to do.
KosmoTime is a robust to do list, with all the expected features of what a to do list is supposed to do — get stuff out of your mind and on to your list.
But that's only the beginning.
A todo list is an exercise in futility unless that to do list also allows you to execute on those given tasks.
With KosmoTime, you get things done. It's all about execution.
We know it's effective because we created KosmoTime using principles of cognitive psychology. Take, for example, a few of our recent blog articles:
Frankly, we could care less about the items in your to do list unless you're actually focused on getting those tasks done.
That's what KosmoTime allows you to achieve — with brilliant and flawless simplicity.
Here's how it works:
KosmoTime Calendar Management
First, we give you complete control of your calendar and your to do list.
Instead of merely listing your tasks out, you drag-and-drop them into your calendar, like so.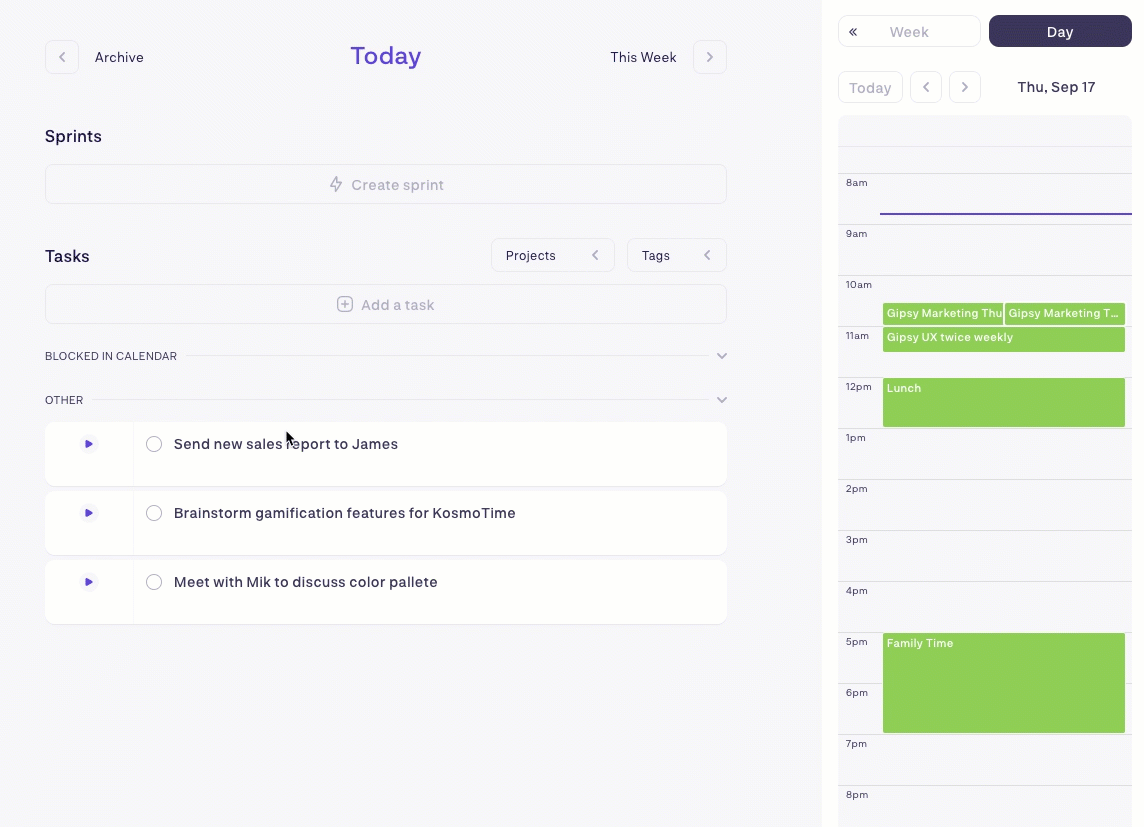 I need to achieve a task called "feature testimonial outreach."
Now, instead of letting that fester on my list and gnaw at my mind, I'm putting it i my calendar. At 1pm EST, I get a calendar notification that this task needs to get done.
I put my ass in my chair, and I achieve.
That's why todo lists exist — to allow you to structure the minutes of your day in such a way that you're getting actual stuff done, not merely tacking them to the end of an ever-growing to do list.
KosmoTime Sprints
Ever heard of sprints? In the software industry, it's a pretty common practice, but it's also a boon to personal productivity.
By batching similar tasks in a single session of effort, you can easily plow through a huge backlog of tasks.
You'll look like this, only way cooler.
KosmoTime's baked in sprint feature allows you to do just that.
You choose a time in your calendar. (Ooh, there's that whole calendaring concept again!)
Then, you pick the tasks you want to add into your sprint.
You start your sprint and begin shoveling through those tasks.
Sprints are just one way of describing the concept of batching, a technique endorsed by productivity experts such as Tim Ferriss:
KosmoTime is the only todo list that, to our knowledge, has a built-in feature for allowing batching.
KosmoTime Distraction Blocking
KosmoTime has another unique feature — unique, because there are no other to do list that combine distraction blocking directly within a todo list.
Here's how it works.
When you're ready to get down and slay, you select the task you're going to work on, click start, and then opt to block distractions:
Kosmo springs into action, shutting down irrelevant browser tabs, putting you into DND on Slack, and politely preventing you from opening more browser tabs that aren't directly related to your task.
Get in there. Block those annoying distractions.
And slay.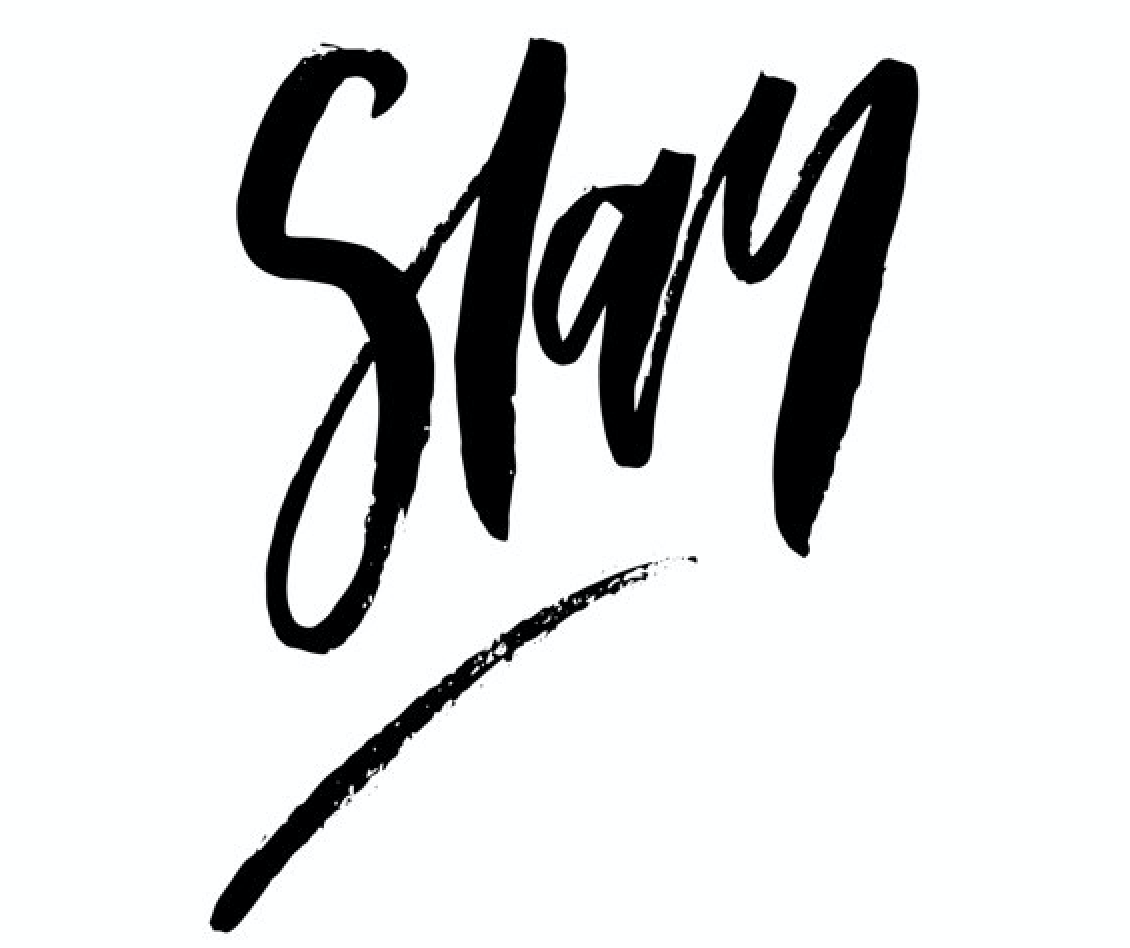 KosmoTime Bookmark Tasking
A lot of our tasks hit us while we're opening tabs, busting out projects, rolling through docs, and opening that financial report in Google Drive.
How do you capture those tasks?
With KosmoTime, it takes a single click.
You just tap the Kosmo extension in your browser, and boom, instant task creation.
That's easy, fast, and super efficient.
Todoist vs. KosmoTime
Is KosmoTime the best alternative to Todoist?
As in every case, it just depends.
However, here are a few user concerns regarding Todoist that users have voluntarily shared in public forums such as G2 and Capterra:
Time Tracking
Todoist User: "There is a lack of creativity in this software. No time-tracking or micro-scheduling."
KosmoTime Solution: Provides automatic time-tracking and microscheduling of all tasks. When you start any task, KosmoTime automatically records the time that it takes you to complete it.
Not Getting Tasks Done
Todoist User: "I had so many tasks added in I became overwhelmed….I switched…because it schedules the tasks for me on my calendar, ensuring I get them done… If it's not on my calendar, it doesn't get done because other things will fill my calendar and then I'm out of time and my Todoist tasks are not completed."
KosmoTime Solution: KosmoTime allows you to drag and drop tasks from your list to your calendar easily and seamlessly, allowing you to get them done.
Not Seeing Completed Tasks
Todoist User: "I wish tasks wouldn't disappear from my inbox right when I complete them. I wish I could still see them (maybe in a lighter grey colour) so I see what I've completed and then I could manually move them into a project folder when I don't want to see them anymore."
KosmoTime Solution: KosmoTime creates a list of all completed tasks at the end of your task list with a line through them to indicate their completion.
Learning Curve
Todoist User: "It requires training for employees"
KosmoTime Solution: KosmoTime is ridiculously simple to learn. You'll be up and running in seconds after signing up.
Conclusion: KosmoTime as a Todoist Alternative
If you've faced concerns with your use of Todoist, KosmoTime may be an ideal solution for you. It's 100% free, ultra-powerful, and we're adding slick features every week.