Which of these 9 unique to-do-list apps is made for you?
August 15, 2018 in
With the huge number of To-Do-List apps out there these days, it can be a real hassle to figure out which app is the right one for you without trying them all. We know just how tedious that is. Even the best apps always seem to be missing a feature here and there. The truth is, every app requires you to adapt your behaviour in order to make the most of it. We've prepared a review  of 8 very different to-do-list apps so you can find the one that best suits your preferences. And of course we've added GipsyBot to the list to explain how it's different!
Trello – Teams, Visual, All-Purpose, Leading in Integrations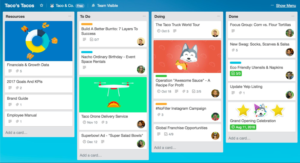 Trello stands at the top of the all-purpose task management category. Its Kanban style layout is great for people who like to organize their tasks visually. Its core features are also very team-oriented, such as:
Task assignment, deadlines, categorization and labelling, and attachments
Commenting on cards to stay updated on task progress
Power-ups: additional features (some paid) such as integrations with other project management software, business-activity specific features such as sales, and more
The service will do well for most people and for most purposes, but given its strategy of serving the common denominator, Trello might not be for you if you have more specific requirements, or are looking for a lighter solution.
Price: Free for individuals, $9.99 per user per month for businesses
Wunderlist / Microsoft To-Do – Personal Use, Microsoft Ecosystem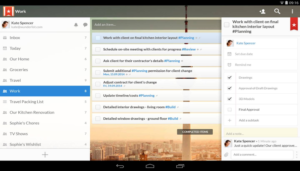 Targeted more towards personal users, Wunderlist is great as a lightweight alternative to more complicated task management apps. With over 13 million users, it is one of the most popular apps on iOS and Android. For those who don't like too many things going on at once, Wunderlist keeps your task list clean and only shows one list of items at a time. Wunderlist's integrations with other apps is a bit behind the curve, not a surprise given the app's focus on simplicity.
In 2017 Microsoft acquired Wunderlist and began building a more intelligent to-do-list, called Microsoft To-Do. The new service introduced "Intelligent Suggestions", which automatically prioritizes important tasks such as what's due or upcoming, or overdue tasks from yesterday. If you're a Wunderlist user, Microsoft has also built an importer to help you easily transfer tasks and events from Wunderlist to To-Do.
Price: Wunderlist: $4.99 / month, To-Do: Free with a Microsoft Account
Todoist – Multi-Platform Support, Natural language Input, Productivity Score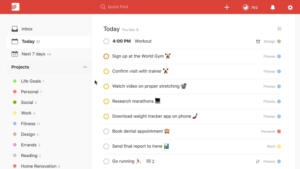 Todoist is great for people who work frequently in different locations and like to manage their tasks anywhere. The company's focus on multi-device support clearly resonates with its large user base of more than 13 million users. One cool feature is natural language input when writing tasks, allowing users to schedule, assign, and categorize directly from the task input box, significantly reducing clicks. Over time, users can build up their 'productivity score', with incentives such as karma, streaks, and daily goals. Smaller teams should find Todoist's features to be sufficient, although the app fares better for personal use.
Price: $29 per user / year
Google Keep – Google Ecosystem, Personal Use, Not-Really-A-List, Chrome Extension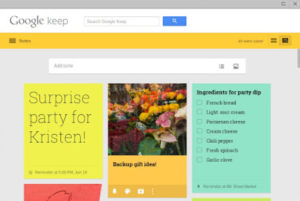 If you're the kind of person who likes to keep sticky notes of their to-do-list items, Google Keep is for you. Built into the Google ecosystem (meaning no new accounts, yay!), Google Keep is a relatively lightweight solution with all the basic functions. But what sets Keep apart is all the benefits of the Google ecosystem: reminders sync directly between Keep, Inbox, and Calendar – perfect for those who use Google apps extensively. Besides mobile and web, the app also comes as an extension so that you can create notes from any website.
Price: Free
Any.do – To-Do-List Essentials For When Apple Reminders Just Isn't Cutting It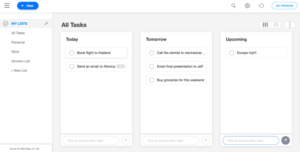 Any.do is a minimalistic, easy-to-use To-Do-List app that is great for personal users who are looking for something a little more capable than Apple Reminders. While Any.do's mobile UI is great, the web app unfortunately falls short and seems to be designed by a mobile team rather than a web team.
Price: $2.99 per month
Habitica – Gamified Tasks, Self-Improvement, Mobile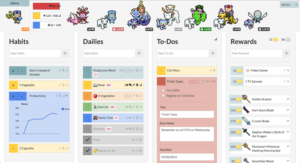 Taking one of the most interesting approaches to managing tasks, Habitica turns your daily tasks and habits into a game. Not only do users enter their to-do's, they also enter both their good and bad habits, as well as real life rewards, such as 'watching a movie' for motivation. Users can connect with other users and complete quests together – don't worry, the quests are all items to do in real life that help the user complete their goals.
Price: Free
Things (Revamped!) – 3 in 1: Calendar + Reminders + To Do, Great UX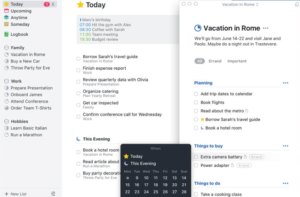 The original Things app released in 2008 was one of the earliest successful task management apps released on iOS and Mac. Very recently, the developer Cultured Code released an all new, redesigned version with a host of new, well thought-out features. Perhaps the best of these is the upcoming view, which allows users to see their calendar, to-do's, and reminders all in one view. Targeted towards personal users, Things doesn't support collaboration or sharing, but is certainly powerful enough for even the busiest of people.
Price: $9.99, $19.99, $49.99 for iPhone, iPad, and Mac respectively
OmniFocus 3 – Desktop-focused, High-performance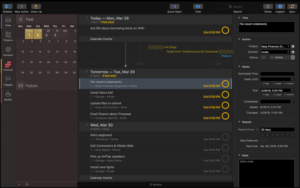 When it comes to raw performance, nothing really comes close to OmniFocus. The software looks and feels heavy-duty, and has an incredible number of features. Of course, this comes at the cost of usability, so it's definitely recommended more for users with an equally heavy to-do-list. Because OmniFocus' UI and features are designed for desktop, the software is not suitable for people who need to keep track of things on-the-go.
Price: $39.99 for Standard, $79.99 for Pro
GipsyBot: Time-Focused, AI-Powered, Personal & Team Use
GipsyBot starts with the basic idea that we have multiple lives – personal, work, social, etc – and multiple people to coordinate with, but only one timeline. Hence a real effective task & time management solution needs to capture every explicit and implicit task, self-assigned or delegated, from inbox to other apps, and intelligently schedule these tasks on an ongoing basis. This provides a brand new experience, unlike any of the other to-do list apps above. Worth a try for everyone!
Price: Free