What I tried at the Bulletproof Labs (a playground for adults)
October 29, 2018 in
Be sure to sign up for GipsyTime, the to do list with superpowers.
I've been following Dave Asprey (the "inventor" of the BulletProof coffee) for many years now. I used to enjoy reading about his relentless efforts to make himself live longer and healthier through unorthodox ways.
I've read all his books and I think he inspired some great threads in the biohacking world. I have fallen off his fan list a year or so ago when I felt his actions were driven by the desire to make a profit more than by his drive to make others achieve their health goals.
I still enjoy reading his published work and most importantly I love that he created a playground for "biohackers" at the BulletProof lab in Santa Monica in Los Angeles. You're supposed to get a week worth of gym workout in 20 minutes in this place
Every time I go I have a lot of fun trying devices I wouldn't have access to otherwise. There's no place like it. The only regret I have is , because i don't live full time in LA, I don't have to the opportunity to do a full run of training that can show me net improvements.
Here's what I tried so far
The Cold HIIT Trainer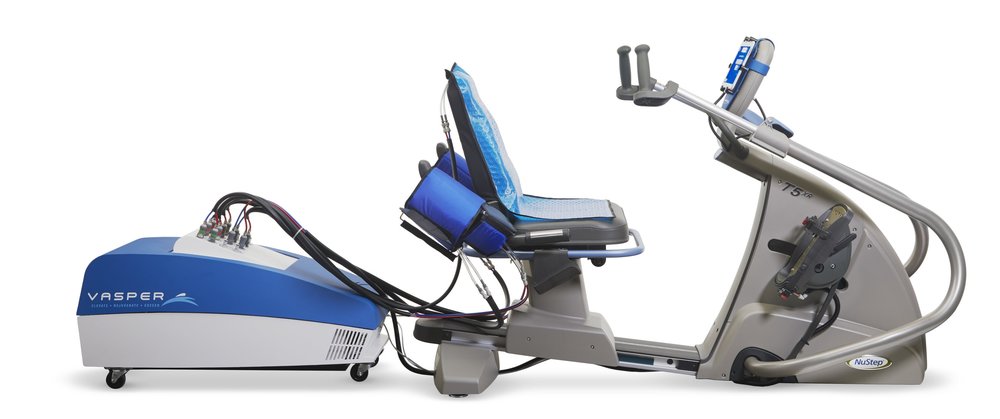 The Vasper is supposed to burn body fat and decrease inflammation, increase and balance anabolic hormones, improves strength and endurance. It's used by NASA for space flights to Mars. I personally had a super amazing night sleep after this one. It's probably the one machine I would buy for myself if I had the space to build a lab in my tiny Brooklyn apartment 🙂
The Virtual Floating Tank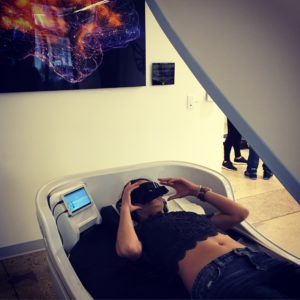 Once in the tank, you put on headsets and a mask and you start being rotated slowly. You're supposed to go into a meditative theta-wave state which is supposed to relax and give you clarity of thought. I didn't quite manage to get into this deep state (at least not as much as I did when I tried to Neuro Light in Thailand). After my session I didn't feel I had clearer thought but I did feel calmer.
The Red Charger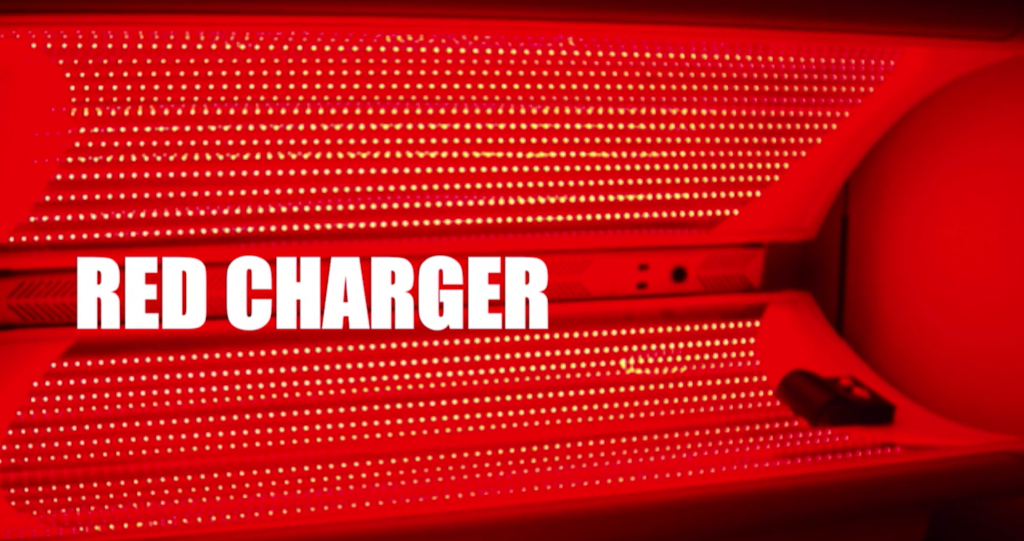 It increases collagen production, rejuvenates the skin, decreases inflammation, jump starts mitochondria by exposing you body to red and infrared light. This one made a huge difference for me only after 10 minutes. I felt super recharged. As if I had just finished a 1 hour meditation for ice bath + 8 hours of sleep all at once
The full body PEMF

Once you have all the wires, mat and circles around from this machine you feel like you're being electrocuted. Apparently it helps you recover from a hard workout or decrease pain. I've seen Tony Robbins doing it so I'm assuming it's safe 🙂  Who doesn't like to be electrocuted from time to time right? I didn't quite notice anything after the session but I didn't have any pain to start with. So I guess it would be best to use this one during labor if it's safe ????
Neurofeedback
An EEG trainer for your brain to make you more focused, creative and calm. This one has the opposite effect to me after one session. It made me all agitated after a calm state. Apparently it works after you use it consistently after a longer period of time
Atmospheric cell trainer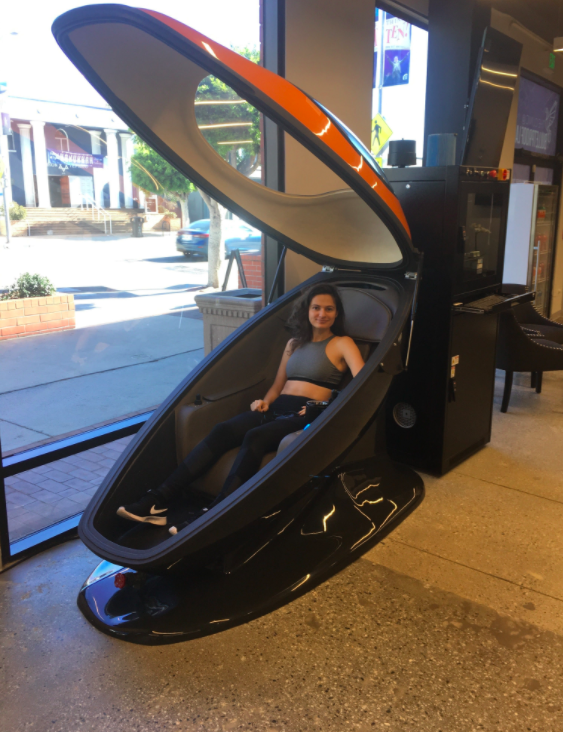 You sit in a pod why the air changes in pressure (as if you were climbing the Everest). Your ears pop and you feel you get physical conditioning without stressing body or joints
I think this is best if you're trying to prepare for climbing Everest or something similar and there's no peak to practice close by. It's also supposed to help you detoxification, improve your energy and enhance recovery. For me, all i remember after my session is that my ears popped pretty badly : )
Breath EZ
In just 15 minutes you get to breathe some EZ water vapor to lower toxins, improve your immune system function and increase your overall energy. It is the one I tend to visit most often as I like to end my sessions at the Labs with it. It just gives me the impression that I'm "breathing easier"  
—
Because I'm now 6 months and a half pregnant I won't be able to enjoy the Lab for a while (most of this stuff is controversial on whether or not is safe)
In the meantime I can't wait for BulletProof labs to open in New York to be able to work on my numbers just like Sky did and recorded her journey in this video
My primary tool for maximum productivity is the productivity tool, GipsyTime. It's free. Start using it today.